Spent some time working on the abutments and pier for this bridge on the outer loop of track. Since some folks have expressed an interest in seeing pictures, here you go!
These are Lionel 'short span' bridges made of plastic. I've painted they in various shades of grey with varying degrees of weathering and drybrushing designed to bring out the highlights.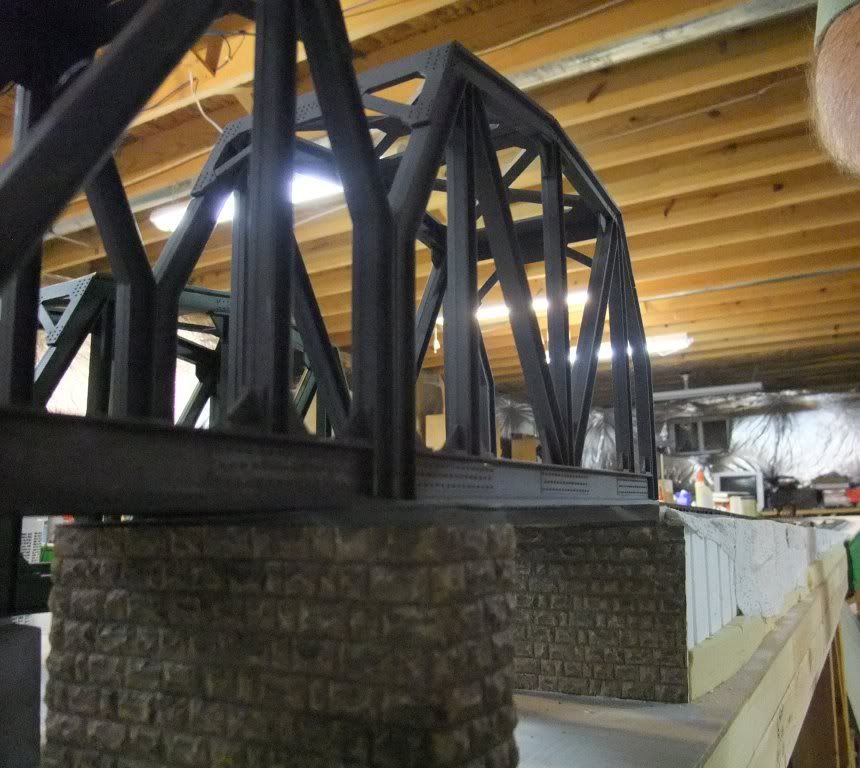 As I'm sure is obvious, I have yet to tackle finishing the painting and filling of the streambed.