I've been busy installing roadbed and track on the inner loop. Its
almost
ready to run a train on.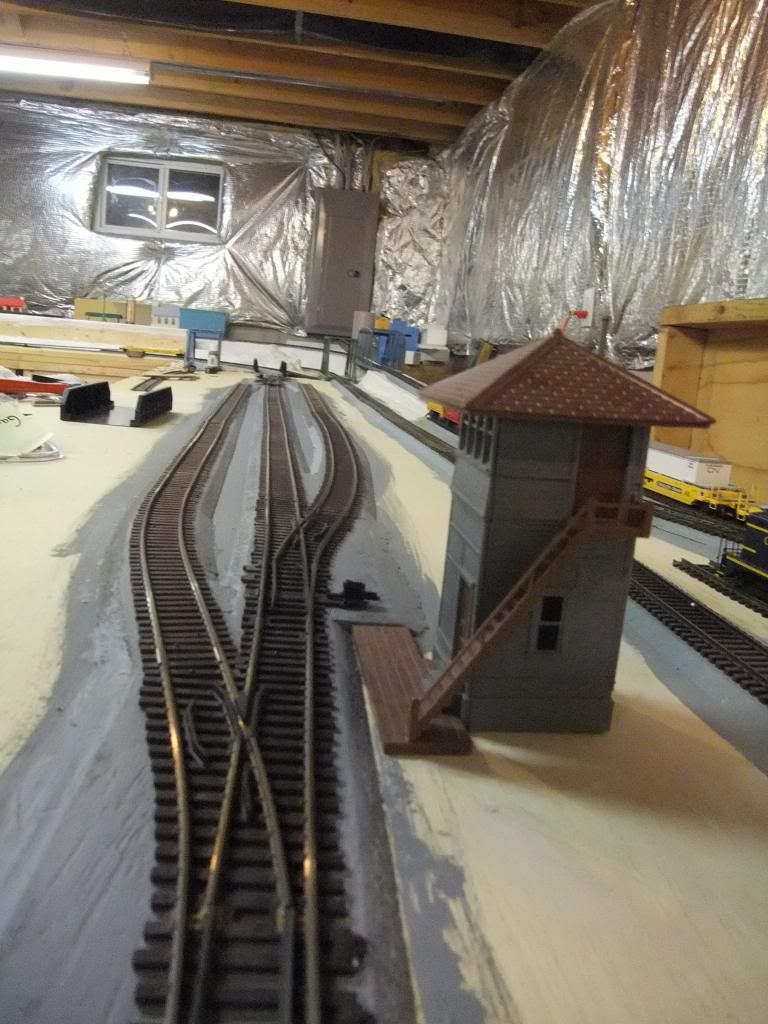 Its actually working out pretty well. The 'east yard' has a main line and two passing sidings. One will serve the passenger station while the other will be a place to stash extra cars not currently in use, or serve as a passing siding if the passenger station track is full. The interlocking tower is positioned to observe all the activity on the east side including both the middle and outer loops. I may install a floodlight tower near here to through some light into the yard area.
Pardon the mess - its a work in progress.
Another challenge was the northwest corner. I ultimately decided to install a tight inner turnout to service the west yard (and to use the original bridge layout). Problem was that the curve of the tracks actually crossed the inner corner of the layout and would be hanging in space. Soooo...I added a bit of table to fill the corner.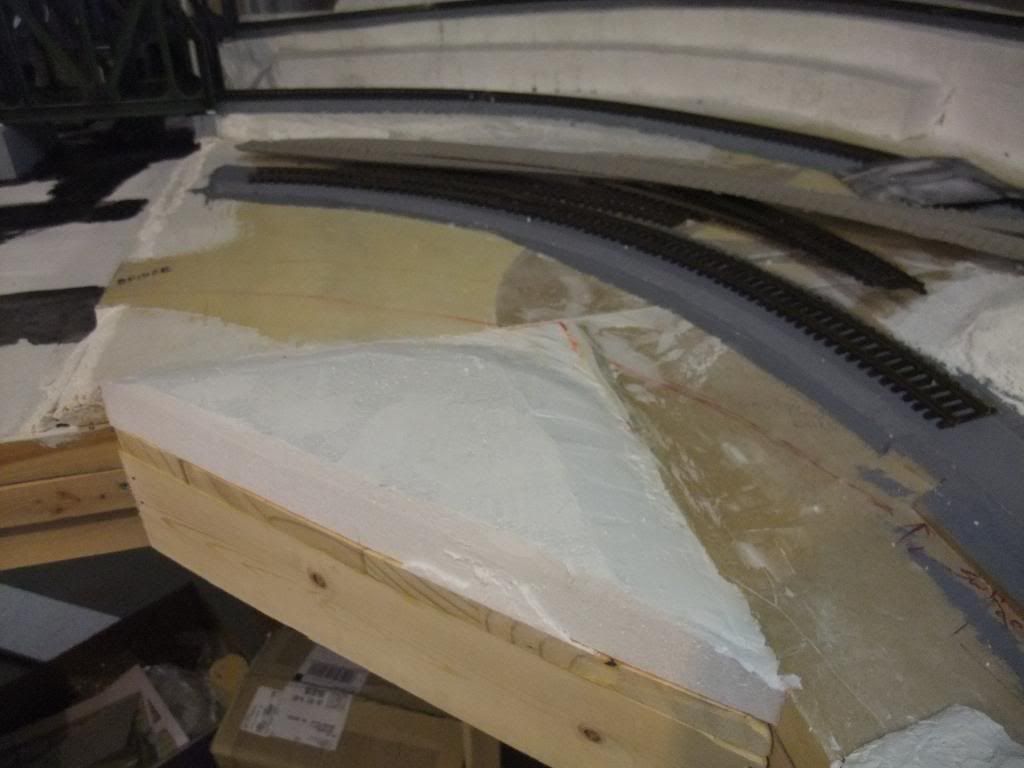 You can see the proposed track line done in red.
The corner is a piece of board with a 1x4 frame under it. On top of the is a piece of styrofoam. It was too tall for the surrounding terrain, but the foam cutter knocked down the edges to a reasonable slope. I used Woodland Scenics foam putty to smooth out the irregularities and fill the seams along the edges. A little sanding and it is good to go!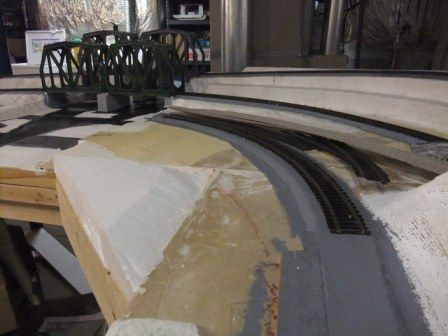 Shot from the perspective of the turnout.