Yes, another SD-60. I had the opportunity to acquire another American Models SD-60 locomotive from a sale on the Yahoo groups. These are getting hard to find and are almost out of stock at American Models. But this one is even more unique...its painted in the livery of the Montana Rail Link railroad.
MRL 3201 takes the track on Ray's home layout
Okay so the MRL does not (and likely has never) used the SD-60 in operations, but this was a rare opportunity to acquire and MRL locomotive in S Gauge.
Its nicely painted in the colors of the MRL with great looking decals and even a decal celebrating Montana's recent centennial.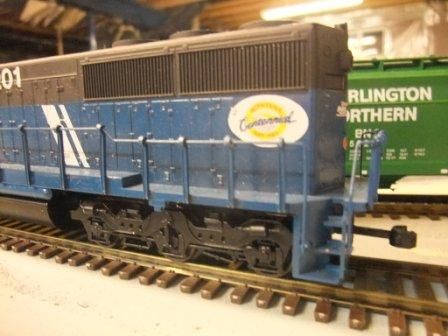 The centennial decal
The only quibble I might have is that the locomotive number is located too high on the body. All the MRL pictures I have show the numbers in the blue paint below the black vents and exhaust area. But its a little thing.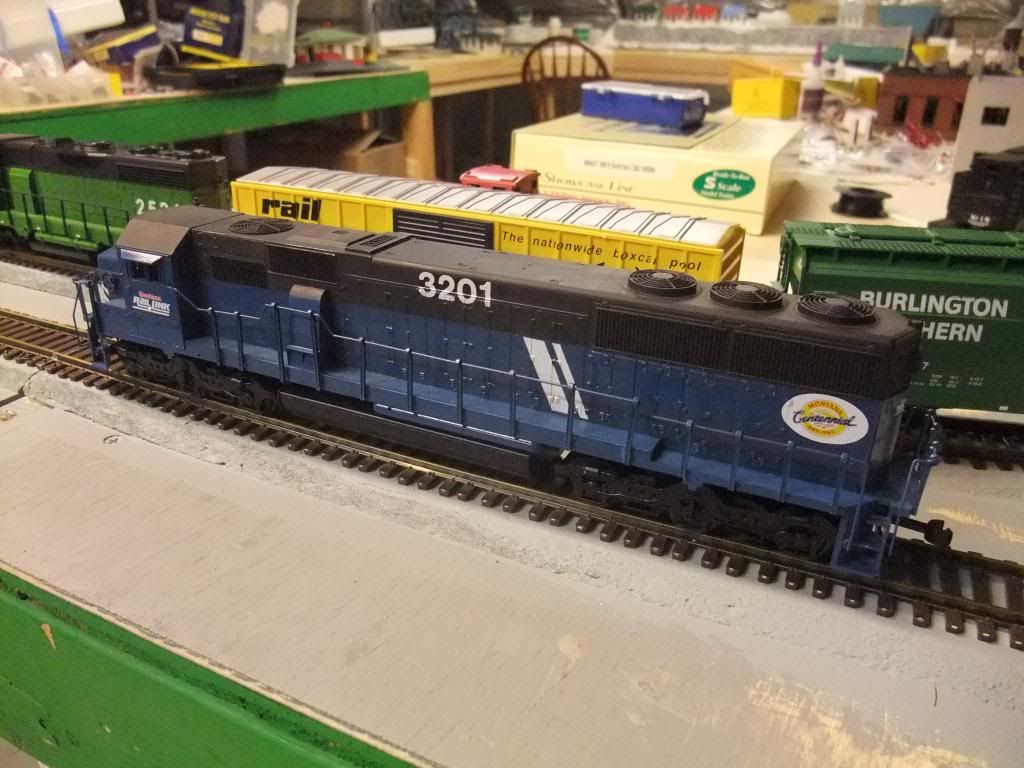 I'm going to enjoy matching this up with a consist of MRL and Burlington Northern rolling stock. I'm very happy with the locomotive!